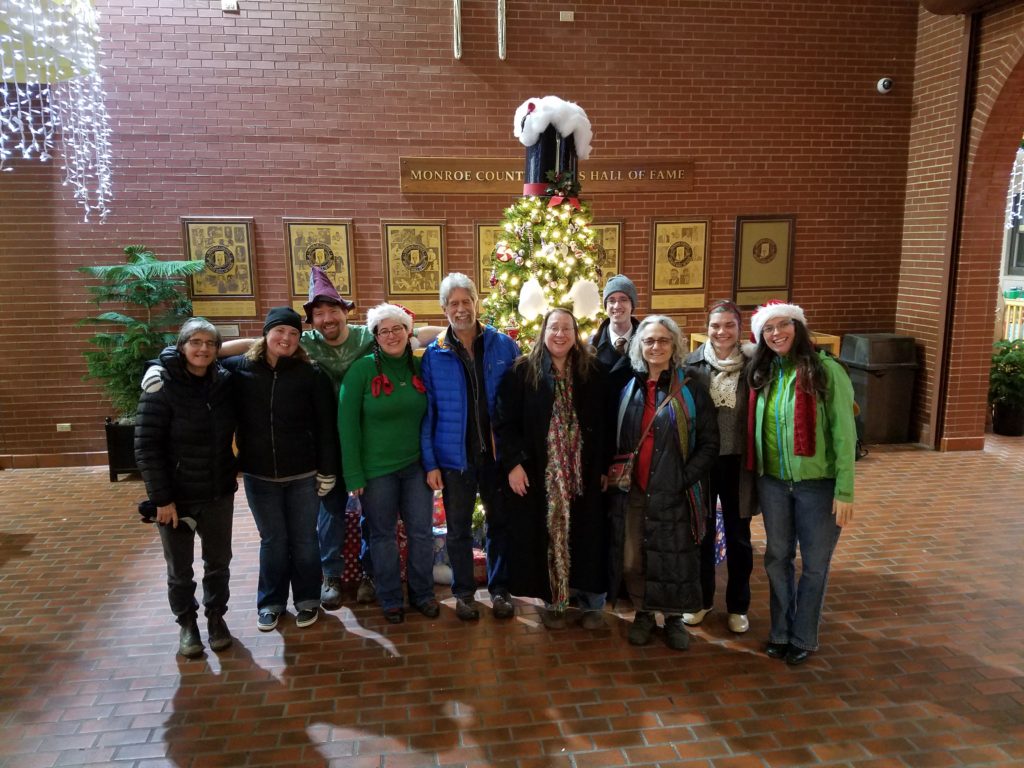 In 2019, come join us for Caroling on Sunday, December 15th at 5 PM!  We will be meeting downtown in Fountain Square Mall at 4:45 near the phone booth, and we encourage family and friends of the Global Warblers to come join us!  After we sing downtown in the mall and the square, we will head to the Autumn Hills Retirement community on the East side of town to sing for the residents.  After all that singing, we'll be headed back to the home of one of the Warblers for some well earned treats! 
We will have books for singers to read from, and if you wish to join us for a rehearsal prior to the event, you are welcome to do so.  Please just message us at  
contact@globalwarblers.com
 so that we can give you the information about times and dates of the rehearsals, and answer any questions you may have!